The Birches
A red fox sits in the woods
Popoki
Popoki is Hawaiian for cat. This little guy is nestled into a bed of Hawaiian plants, enjoying the aloha spirit.
Tiny Unicorn
A tiny magical creature sits among the wildflowers.
Butterfly Garden
A small cat feeling like a big tiger in the butterfly garden.
Suspicious Cats
The Ferns
A black cat hiding in the ferns.
Rabbit, Resting
A white rabbit enjoying the spring breeze.
Snowy
A snowy owl on a snowy day, perched on pine branches. Watching the world go by…
Bird & Berries
It's an old-piney Christmas! A black bird decorates his tiny tree in the pines.
Bird, Watching
This little guy has found some provisions and is enjoying the winter day.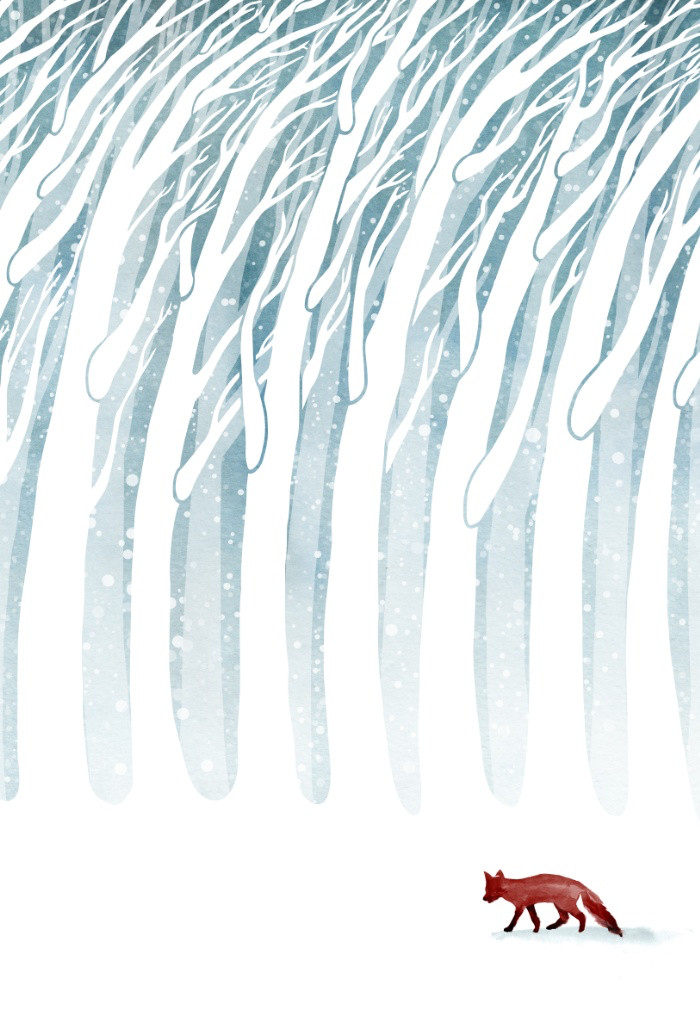 Winter Storm
A snowstorm in the woods.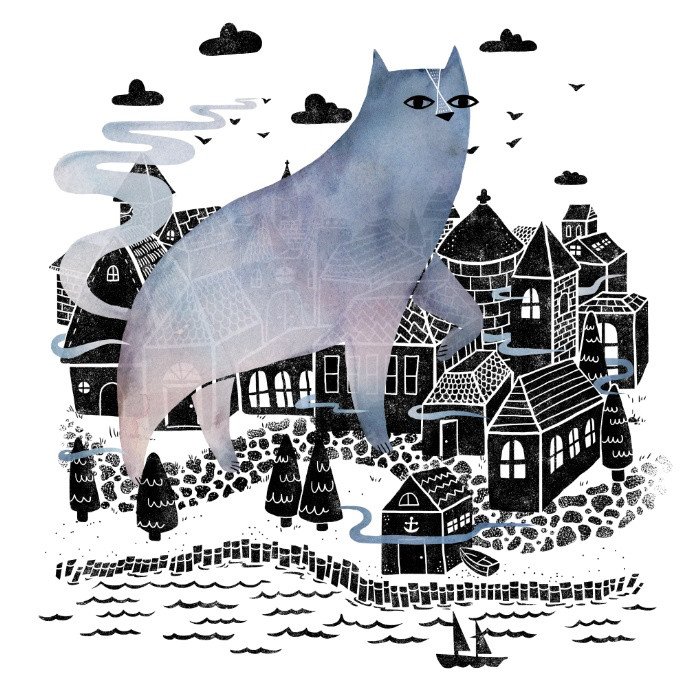 The Fog
The fog comes
on little cat feet.
It sits looking
over harbor and city
on silent haunches
and then moves on."
Carl Sandburg
Fox in the Snow
Monstera Melt (in Green)
The green version of the original design.
Monstera Melt
Monstera leaves in the tropical mist.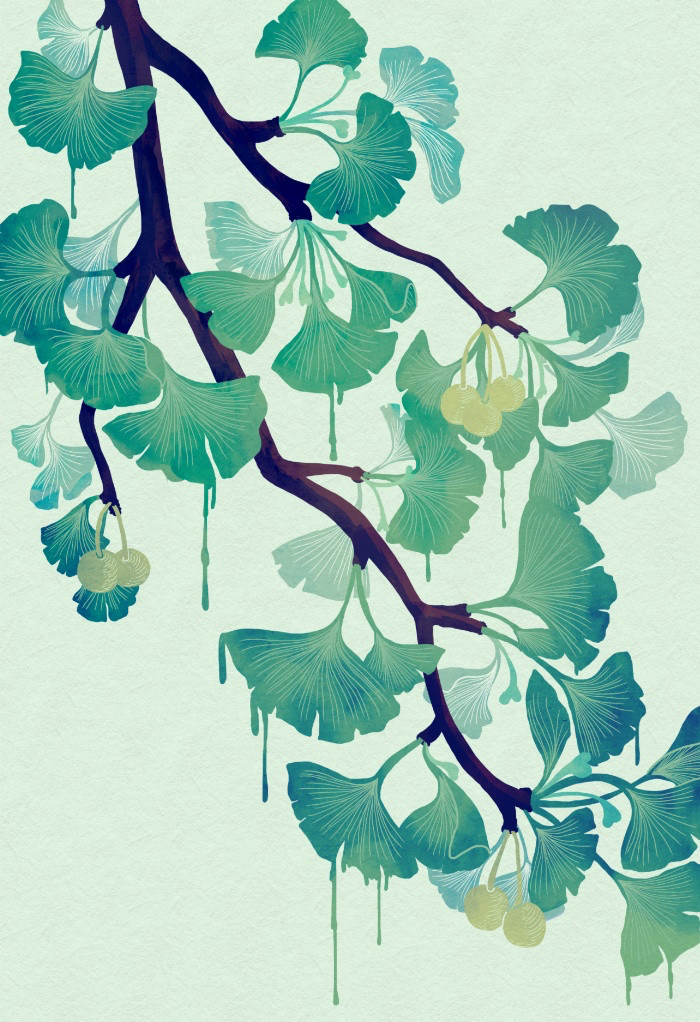 O, Ginkgo (in Green)
One of my favorite trees!
O, Ginkgo
One of my favorite trees!
Tropical Tendencies
Tropical island summer nostalgia….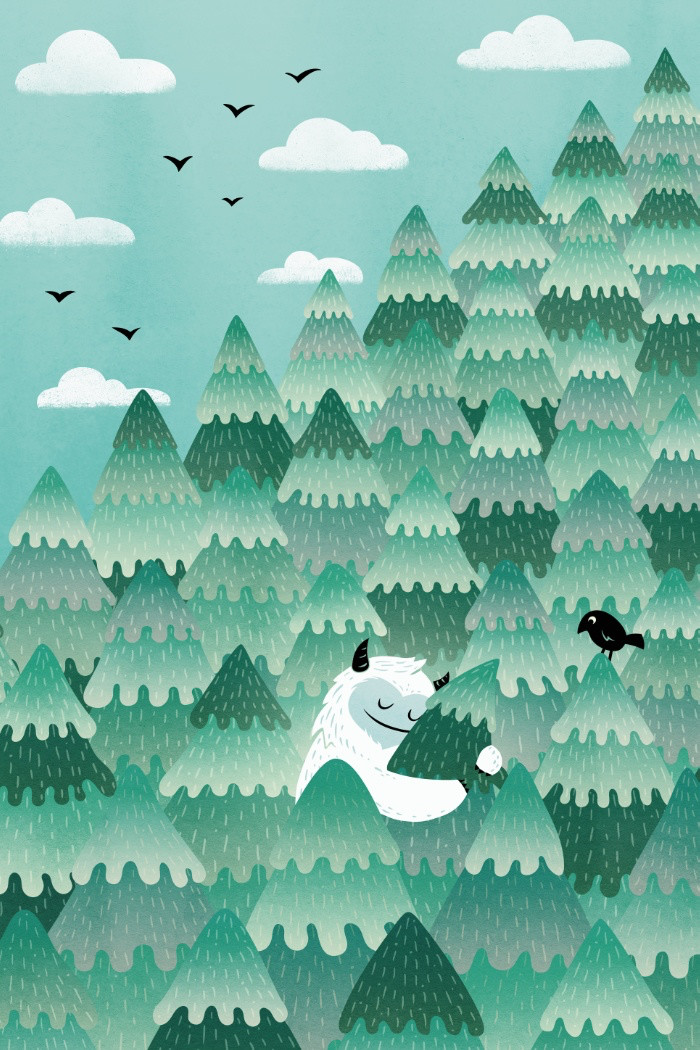 Tree Hugger (Spring & Summer Version)
Who loves nature? This guy!
The Garden
The red fox waits in the garden.
The Reef
Dive into the coral reef…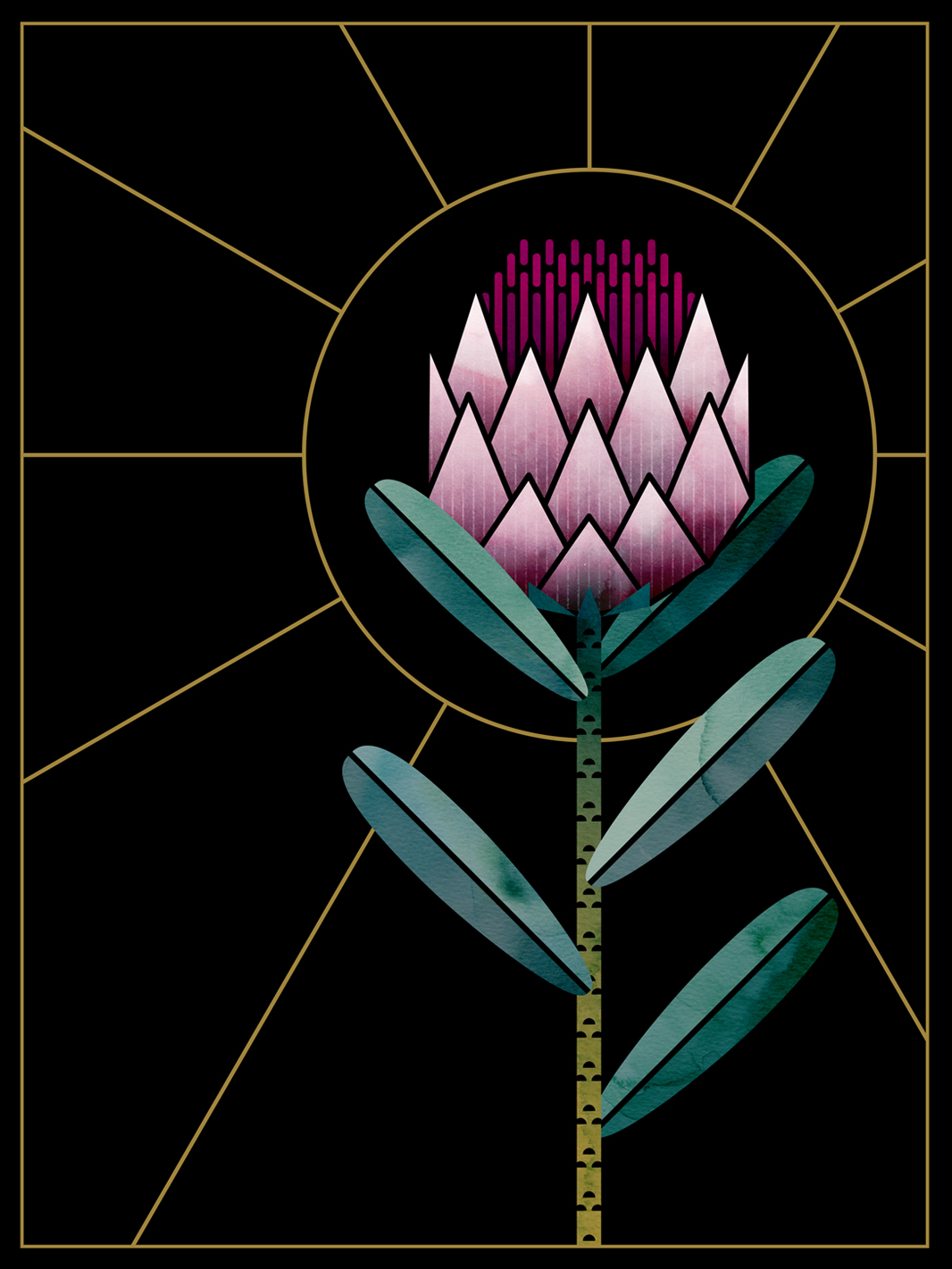 Protea Power
A geometric protea flower basking in the sun..
The Crown
Happy Shiba with a floral crown
Fox in the Stars
A fox ponders the mysteries of the universe.
Winter Wood
Ace of Aloha
The best card in the deck...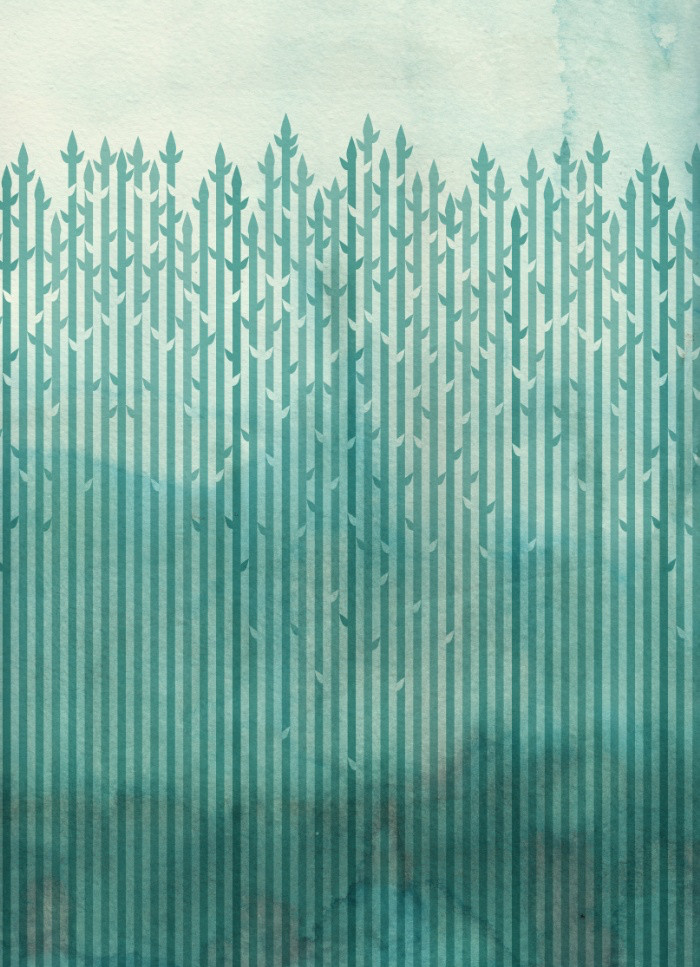 Misty Morning
The sun rises over the field
Owl in the Woods
Thy Fearful Symmetry
Tyger Tyger, burning bright,
In the forests of the night;
What immortal hand or eye,
Could frame thy fearful symmetry?
-William Blake
The Gathering